About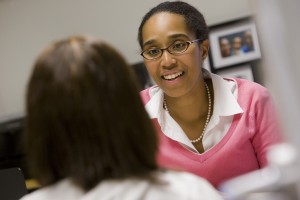 I am currently a tenured Associate Professor of Psychology at Saint Louis University with a research focus on race, racial identity, the affects of discrimination on mental health, and intergroup interactions. Previously I was a tenured Associate Professor of Psychology at Illinois Wesleyan University. I thoroughly enjoy teaching- whether in the classroom or corporate settings– and have become excited about translating psychology to popular media.
My main passion is to help people and institutions engage diversity. Too often, we have numerical diversity without interactional diversity. The benefits of diversity don't occur when diverse groups simply coexist. So, I have become passionate about fostering involvement in diversity initiatives to help bring about meaningful interactions across lines of difference. That difference is not limited to race, and my work on college campuses and in corporations has examined the multiple aspects of identity that influence our experiences (e.g. gender, class, sexual orientation, religion, nation of origin, political affiliation, other affiliations).
Many times our conversations about race are wrought with misunderstandings. I feel strongly that reflective individual work along with keen structural analysis will be necessary to move us forward. I hope that my research, teaching, and writing can contribute to this progress and help sustain the necessary critical dialogue.
I earned a B.A. in Psychology from Mount Holyoke College graduated magna cum laude and Phi Beta Kappa, and received an M.A. and Ph.D. in Clinical Psychology from the University of Michigan, Ann Arbor.